75 Short Hairstyles for Women Over 50 – Best and Easy Haircuts
More Short Hairstyles for Women Over 50
We've got a ton of other styles for you to consider, so get comfortable and start scrolling until you see something that might work for you.
1. Messy Haircut for Over 50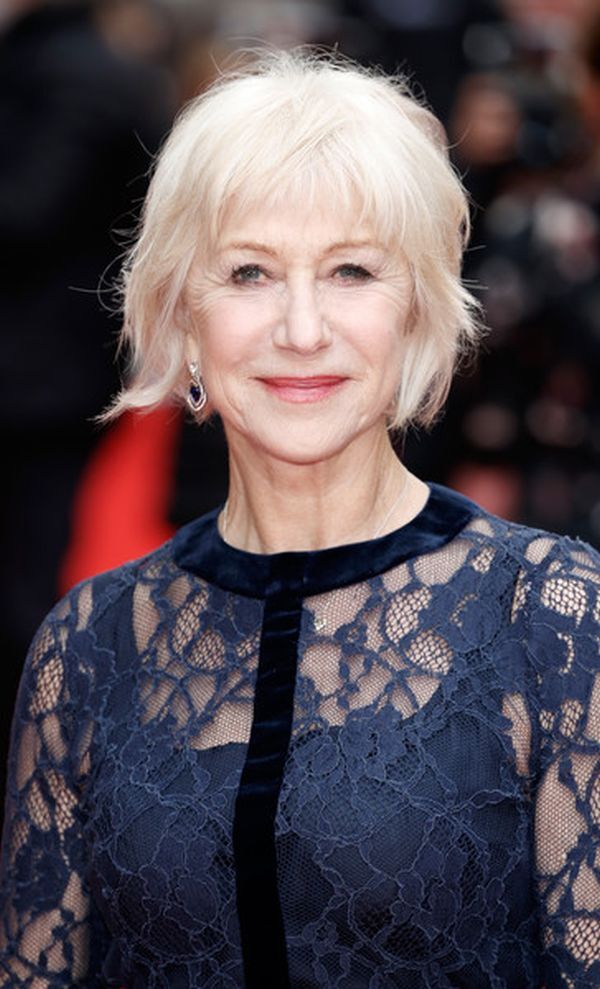 The messy cut is a great haircut for women over 50 with thin hair. It's one of the easiest hairstyles to maintain since it can be fixed with the fingers. No combs or brush necessary.
2. Shoulder Length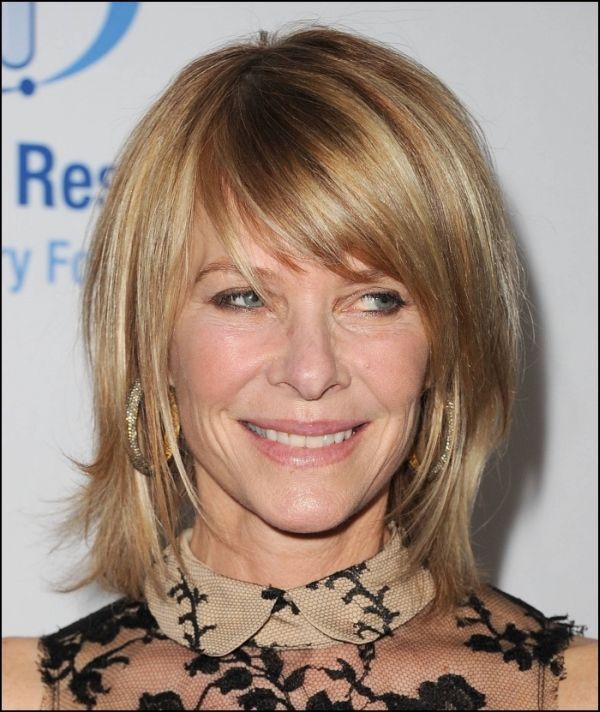 For women over 50, a perfectly styled, shoulder length haircut defies age. If your natural hair color is good and your hair is thick, have them cut to shoulder length.
Related: Hair Color Ideas For Women Over 50
3. Short Straight Bob Hairstyle for over 50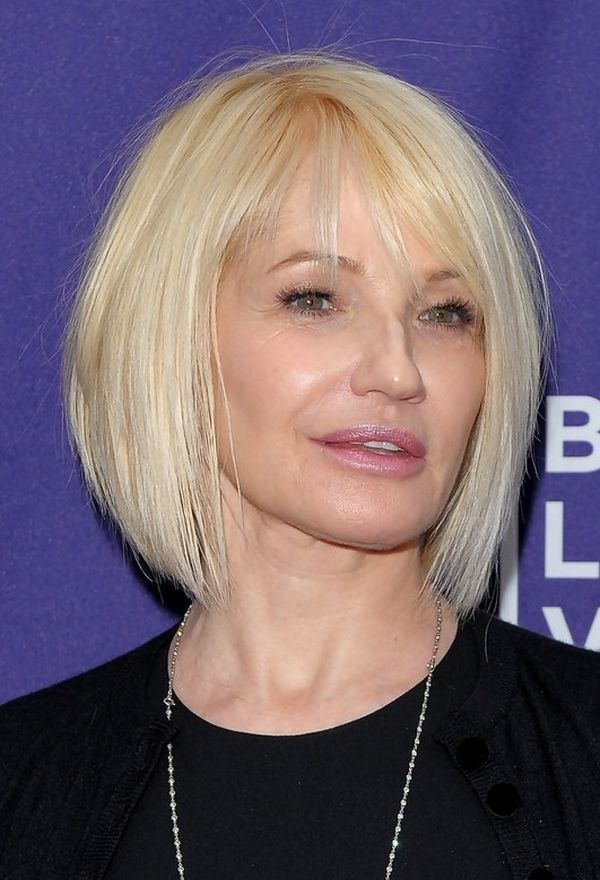 4. Curled Out Bob – Neck Flattering Hairstyle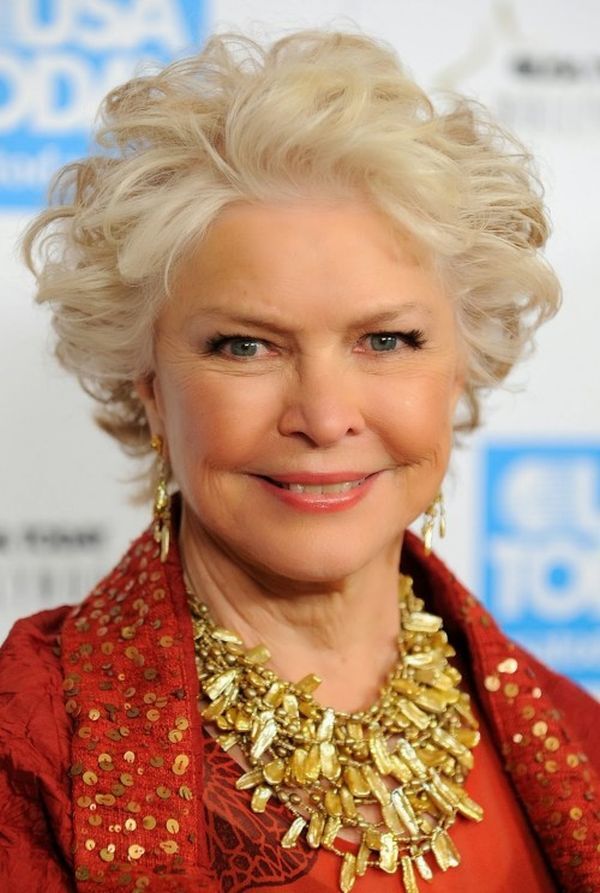 Consider the length of your neck and shape of your face while getting a haircut, although this tip is applicable to all ages but it is much more advisable to women over 50. This great haircut is simple but what makes it great on her is its neck flattering style. This style lends itself to mature women with thick hair.
5. Short Blonde Haircut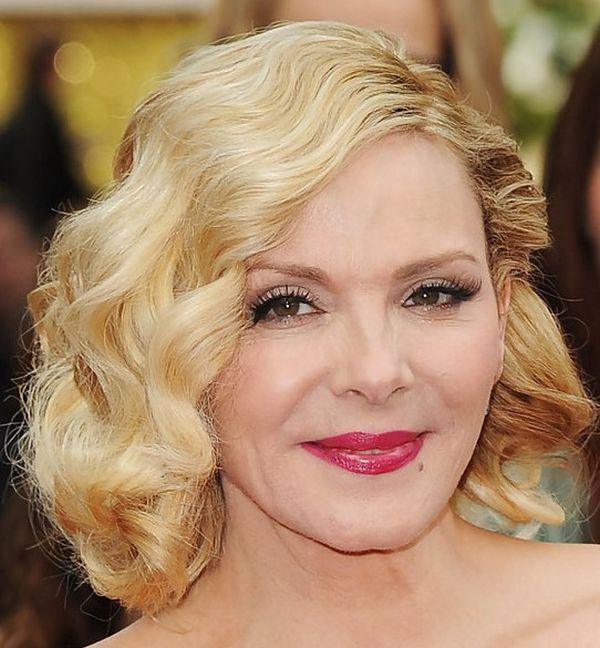 Sometimes having blond hair is all that you need to look chic. You can wear a short blond haircut and complimentary accessories with it. This is another great option for those women over 50 with thick hair.
6. Boast Graying Hair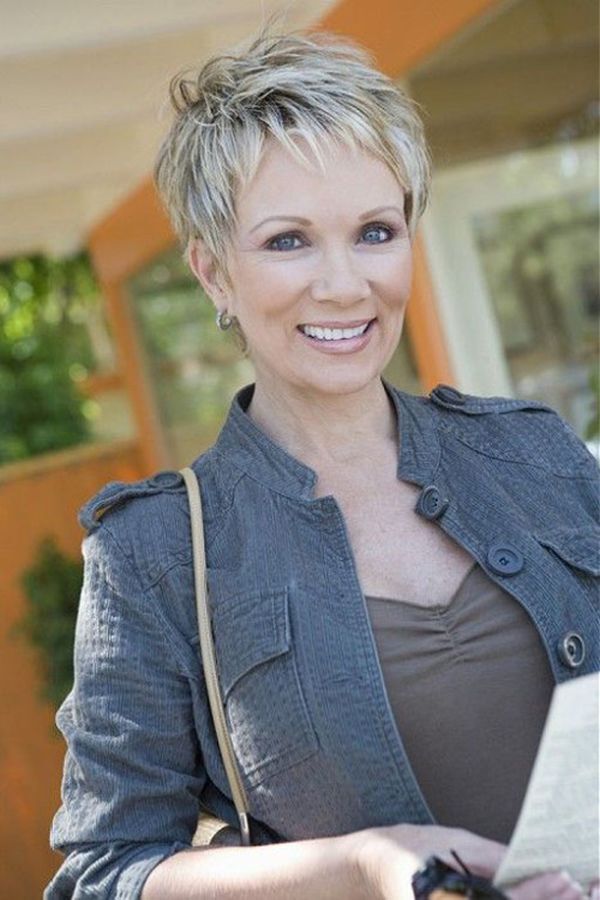 Being a lady who has just past 50 years old, you should wear short hairstyles with caution. First decide whether you are brave enough to show your graying hair or you prefer dying with a hair dye. This model wears a hairstyle where she has decided to show off her aging.
7. Chin Length Hair for over 50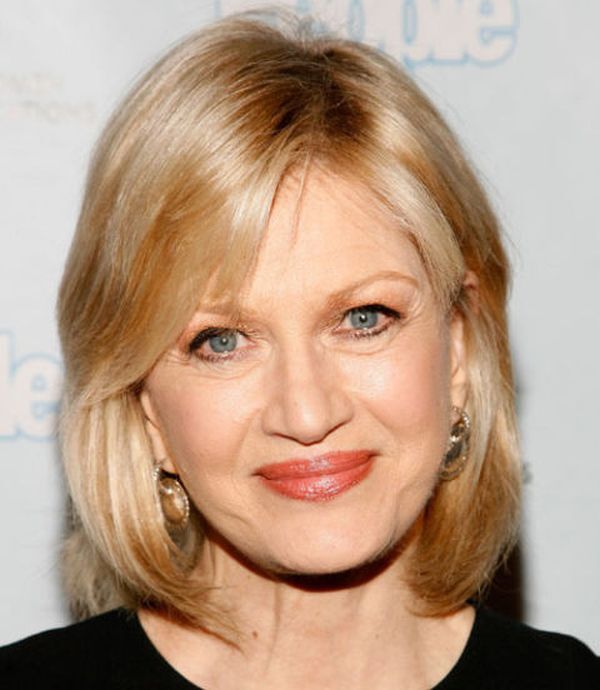 Chin length chopped layers look great for straight thin hair. You don't need styling tools for this chin length anti-aging hairstyle for straight hair.
8. Blonde Wavy Hairstyle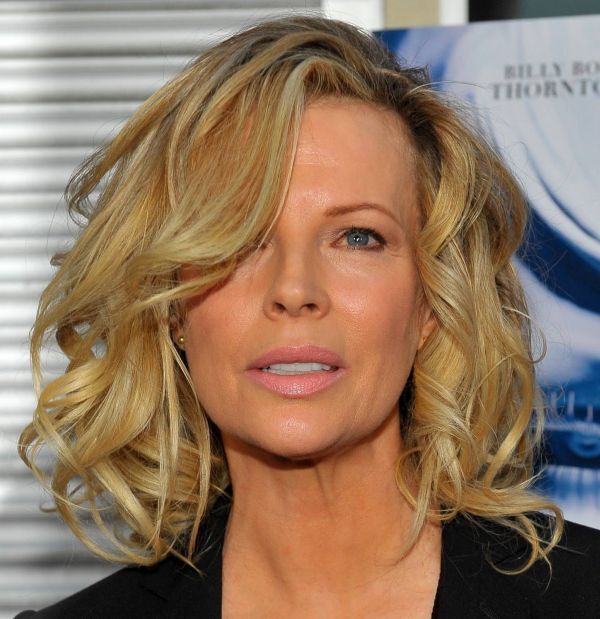 This hairstyle looks quite youthful and is the best option for women over 50 with wavy hair.
9. Short Layers for Over 50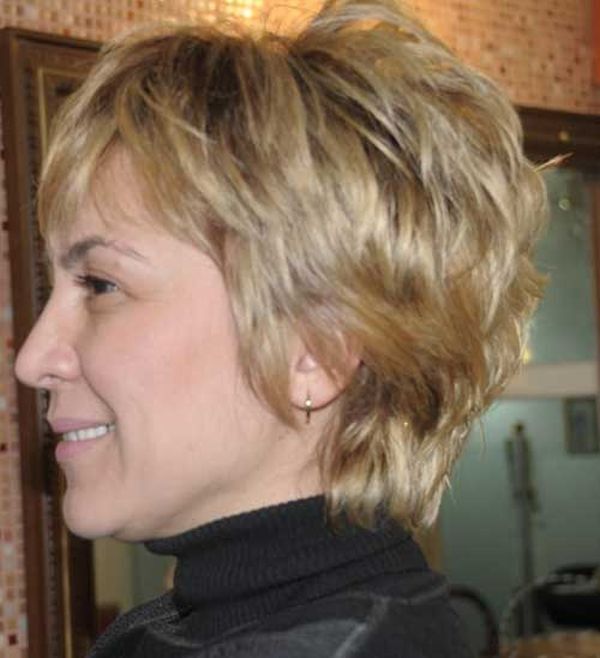 You can choose this hairstyle, especially if you are  a woman with very thick hair over 50. Give a deep side part and short layers to achieve a flawless look. This hairstyle also looks particularly good for women over 50 with round faces.
10. Long Bob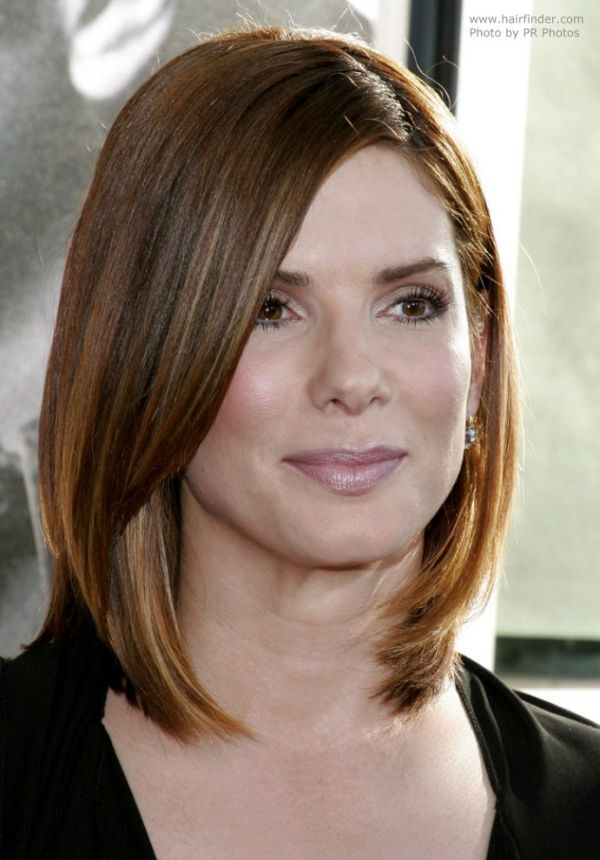 Again this is a hairstyle if you like to show your natural graying of hair. A long bob looks equally good on blond and gray hair. A long bob is a favorite with some women over 50 with long faces as they find that their hair frames their face nicely.
11. Chic Super Short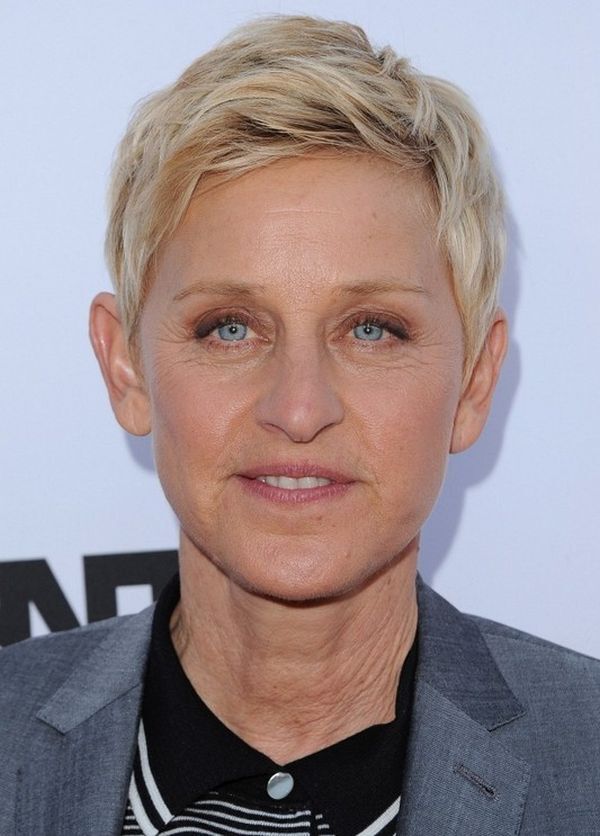 No doubt this hairstyle is super short but Ellen Degeneres has given it some length along her temples to add a feminine touch. This style of short hair also works well for women over 50 with glasses. With the hair styled away from the face, there is nothing to compete with or to interfere with your glasses.
12. Naturally Curly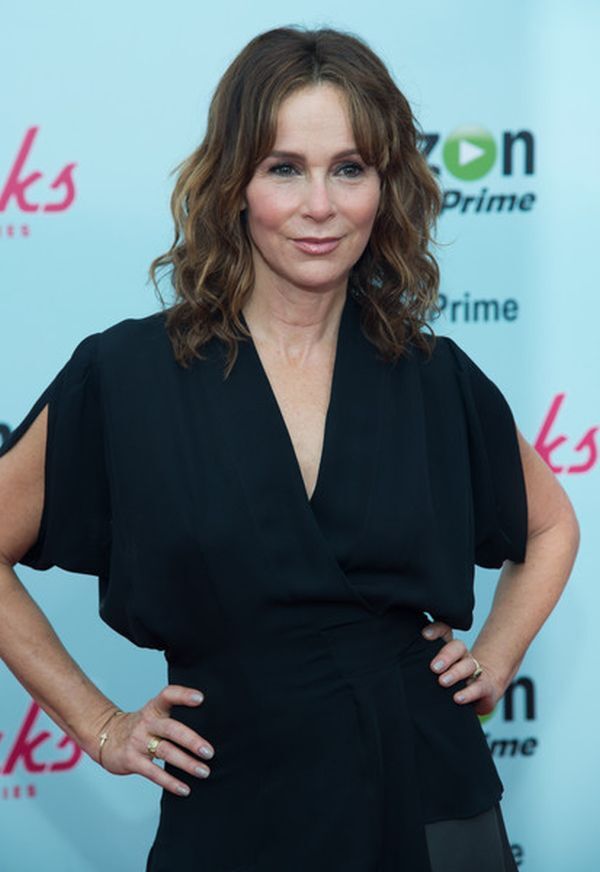 This mature hairstyle looks gorgeous and needs almost no maintenance if you have naturally curly hair. Embrace your natural curls with elegance.
13. Long Bob With Bangs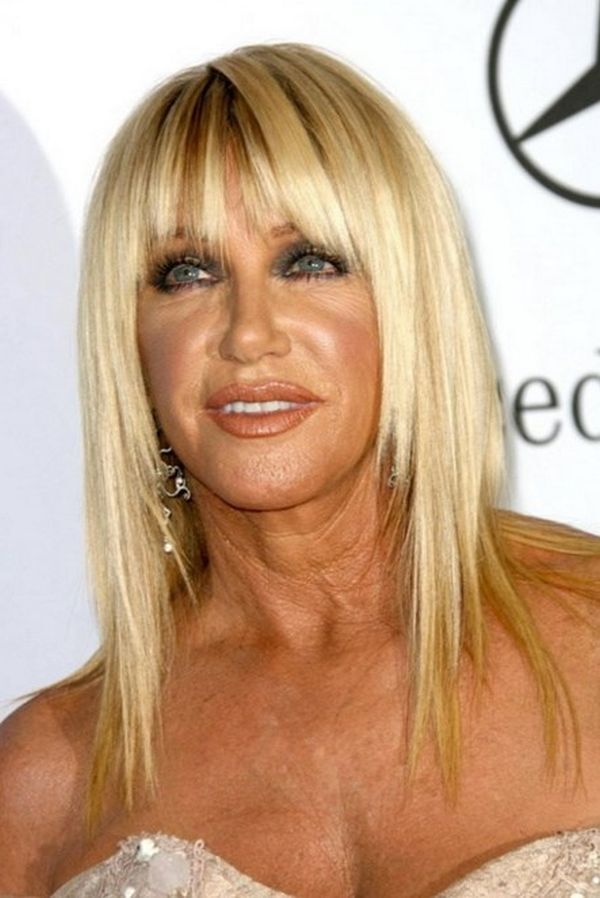 Shoulder length bob is always flattering when worn by mature ladies although there are very few women who enjoy healthy hair once they are past 50. For this length, styling options are unlimited but bangs look the most adorable. Getting a haircut with choppy bangs brings some youthfulness to women over 50.
14. Short and Spiky Hairstyle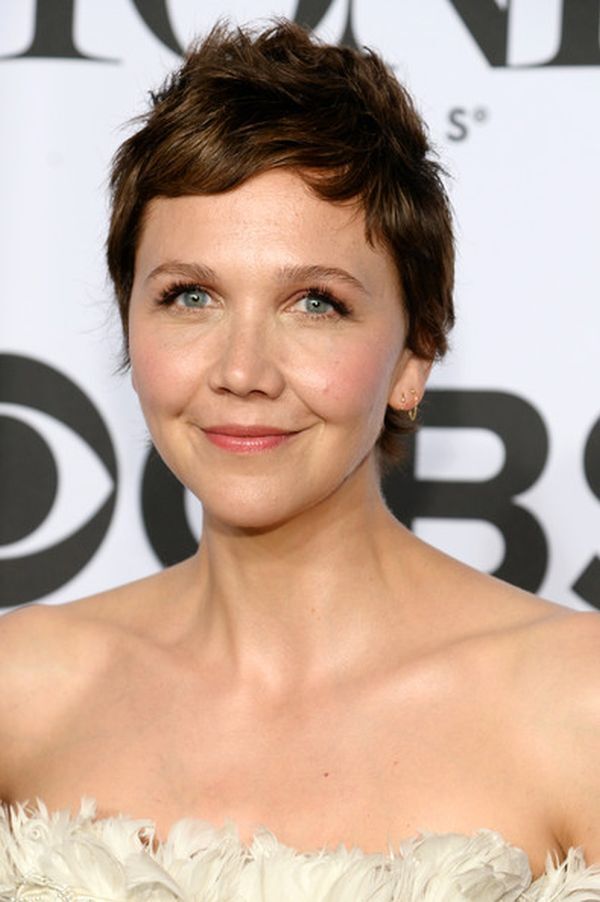 This short and spiky haircut looks good for women over 50 with all kinds of hair textures including fine, thin hair or thicker hair. It encourages others to focus on your eyes and all other features of your face. To make this hairstyle more wearable, add a side swept fringe to it.
15. Lob Cut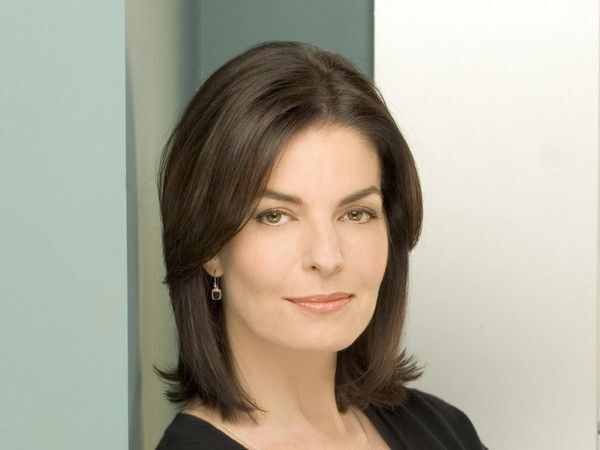 Lob is shoulder length hair although now being considered old-fashioned but women over 50 can still enjoy this hairstyle as it will help hide their wrinkles and will make them appear more stylish than ever.
16. Layered Super Short Hair for over 50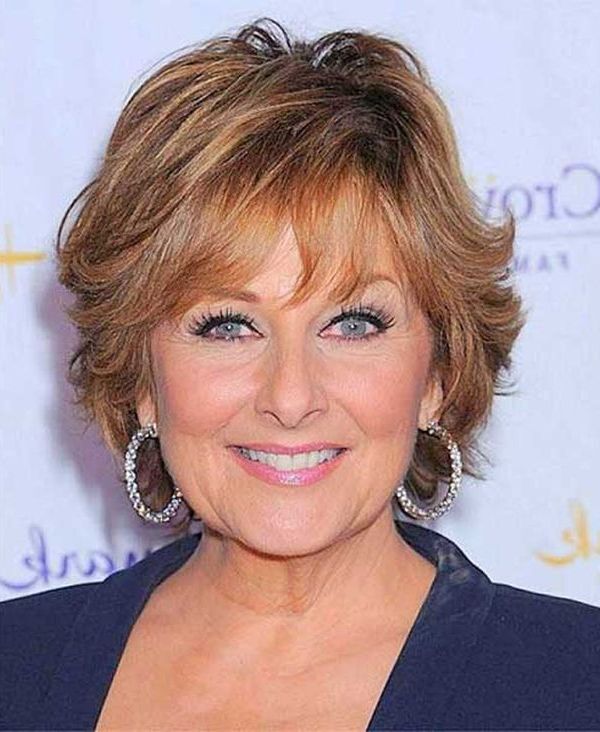 Adding layers brings a contemporary look to this short hair style. It's a good way to look younger. This haircut is another hairstyle that works well for women over 50 with thick hair.
17. Retro Curled Bob for 50 Year Old Woman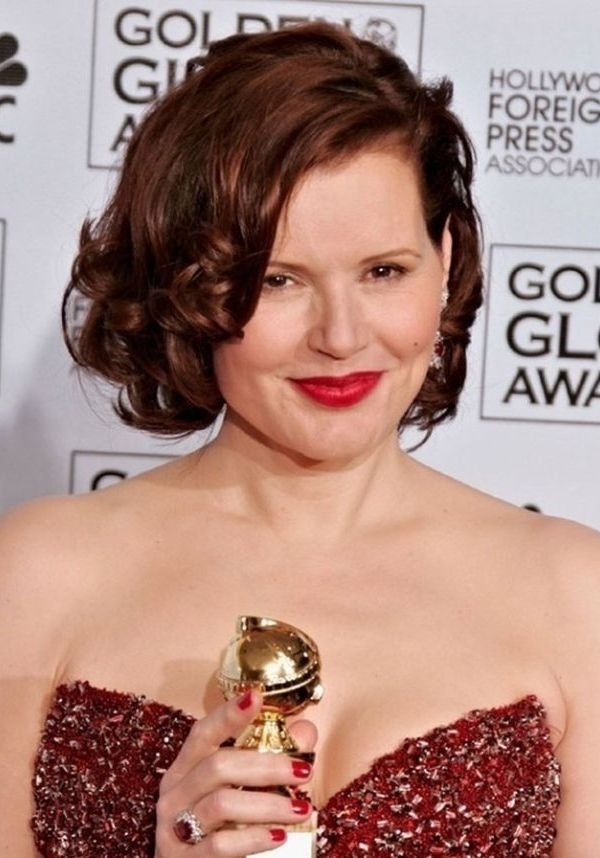 It takes some confidence for a woman over 50 to go retro. But if that's your personality, embrace your age and show it off some with vintage looks.
18. Bobby Pinned Updo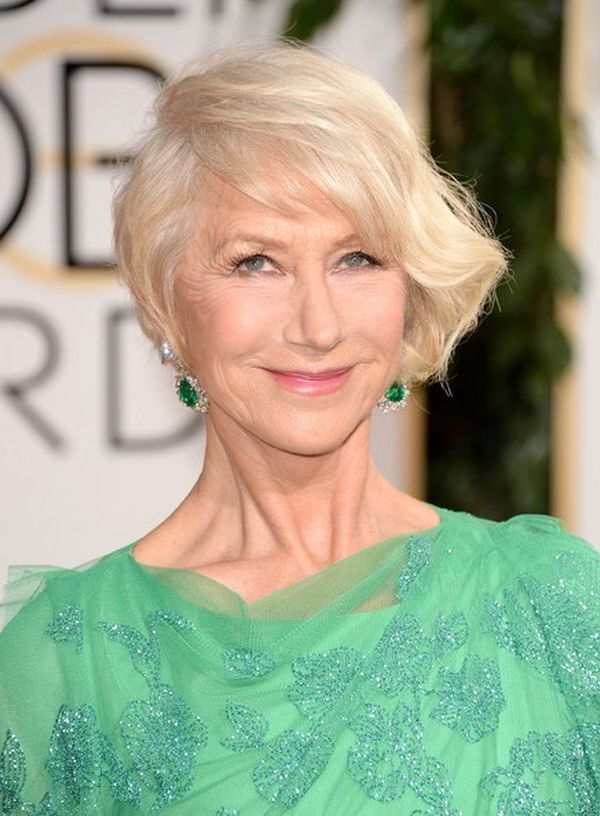 19. Short Cut With Bangs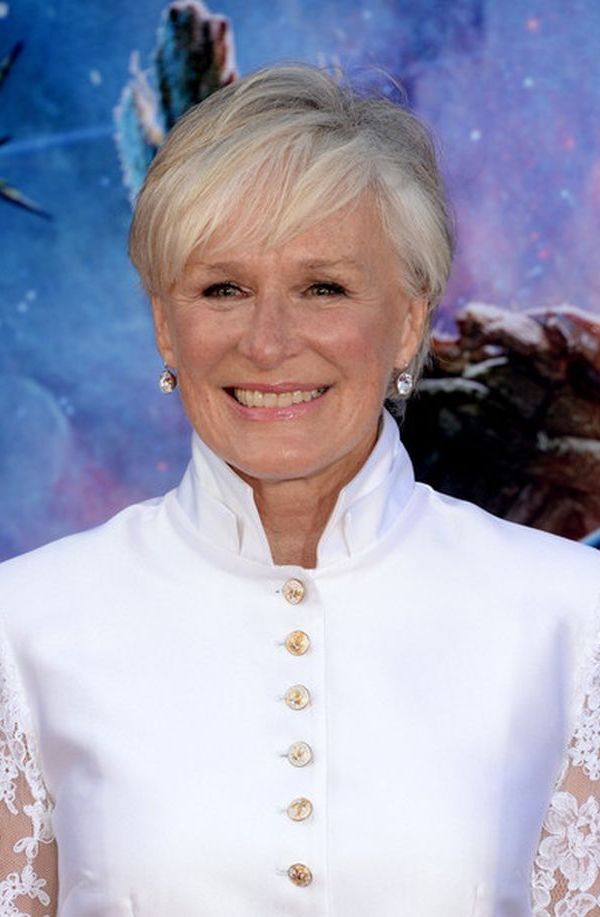 Women over 50 or over 60 will always look good with a casual short cut with bangs. Bangs are also a good way to cover a receding hairline in its early stages.  So mature women with some hair loss, take note of this look.
20. Short Bob Hair for Older Women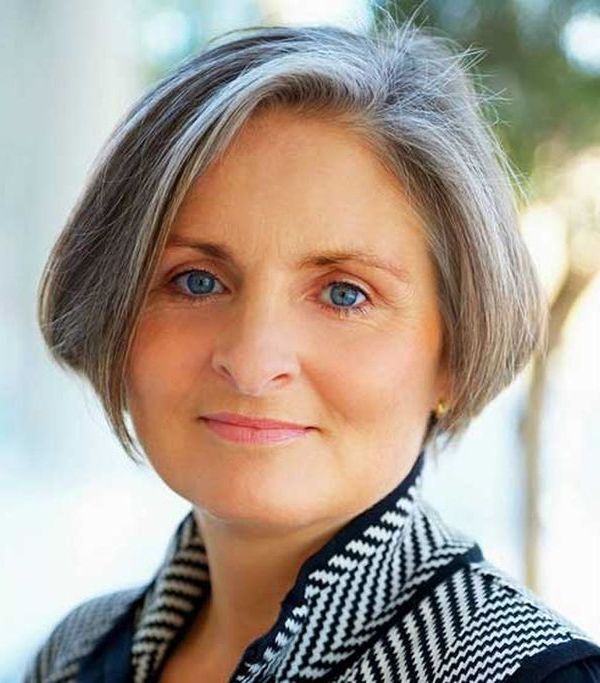 A short bob for women over 50 conveys a sense of conservatism and may serve you well in a corporate, business environment. It's a good grey hairstyle choice for women over 50. This haircut works well whether you keep the gray streaks showing, or whether you decide to hair color the grey out. It's a good, low-maintenance haircut for mature women,.
21. Fauxhawk for Women Over 50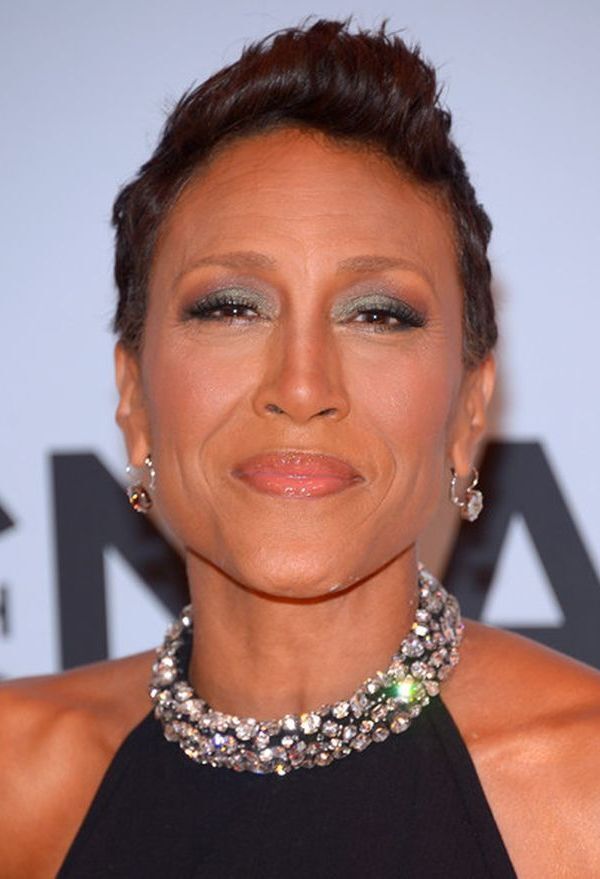 A Faux Hawk brings a sense of style to any woman who chooses to wear it. If you are a mature woman, the faux hawk can make you look younger, more so if you wear it with a smile. This hairstyle complements women over 50 with oval faces.
22. Pixie for Women Over 50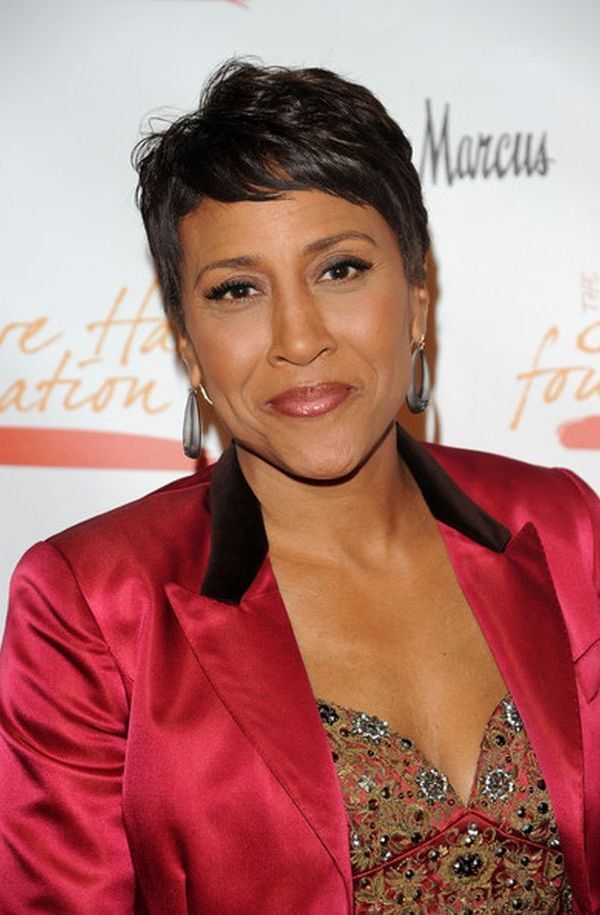 23. Short Curly Hairstyle for Over 50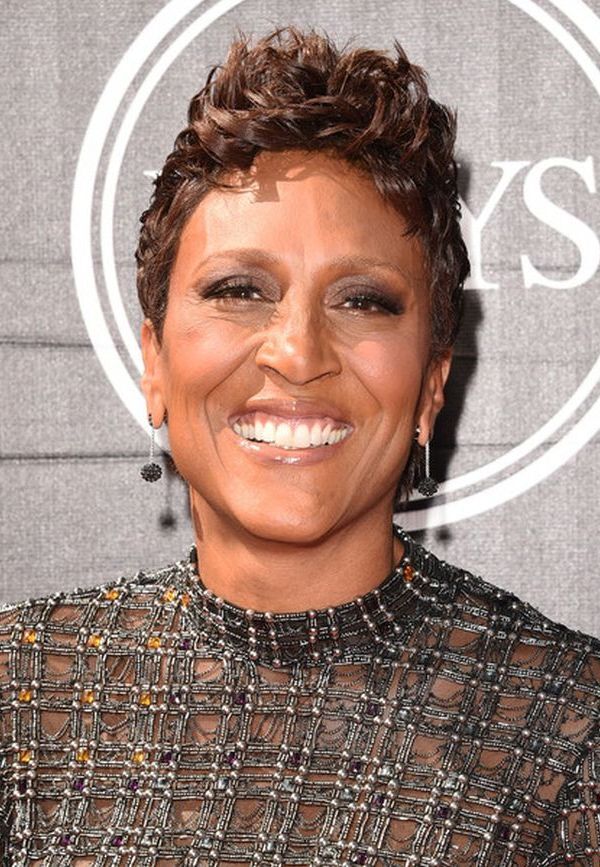 24. Tapered Bob Haircut for Over 50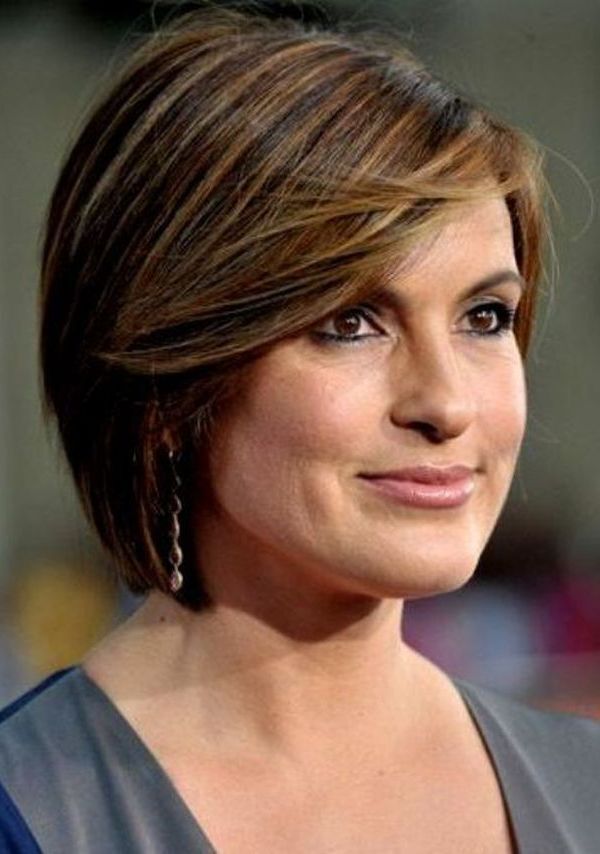 The tapered bob haircut works well for women over 50. It's an easy to maintain look and with the side swept bangs, it can make any mature woman look younger.
25. Finger Waves for 50 Year Old Woman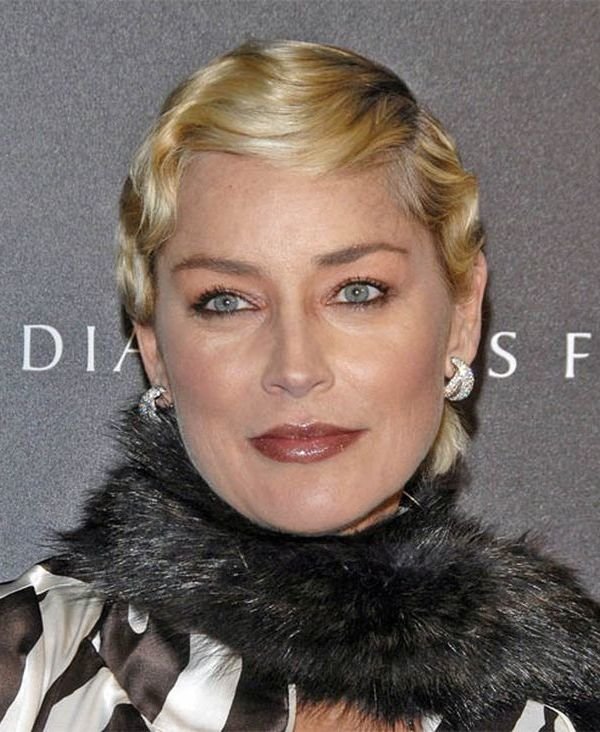 26. Flip Haircut for Women Over 50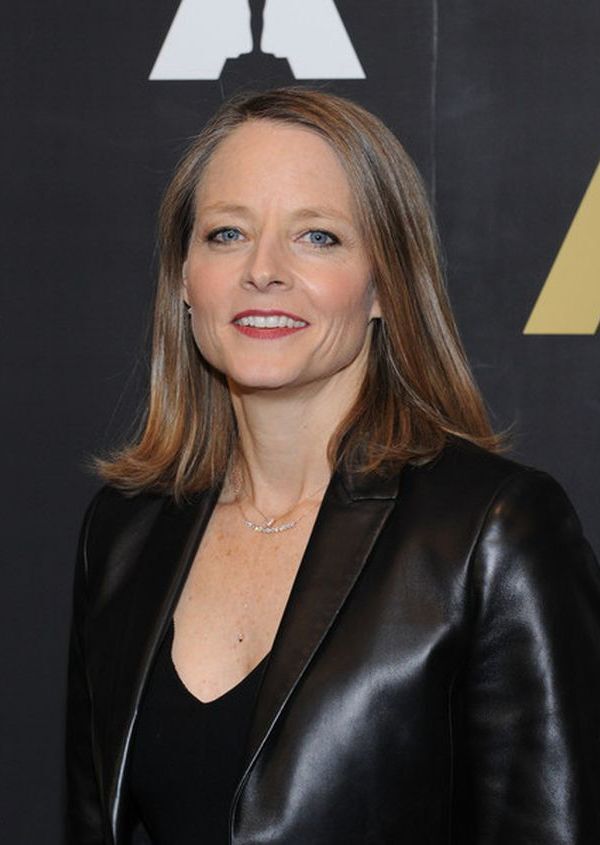 A flip haircut is common for women over 50. One of the main reasons is that it's easy to style, and easy to care for. It doesn't take much skill to maintain this haircut.
27. Short Side Part for Women Over 50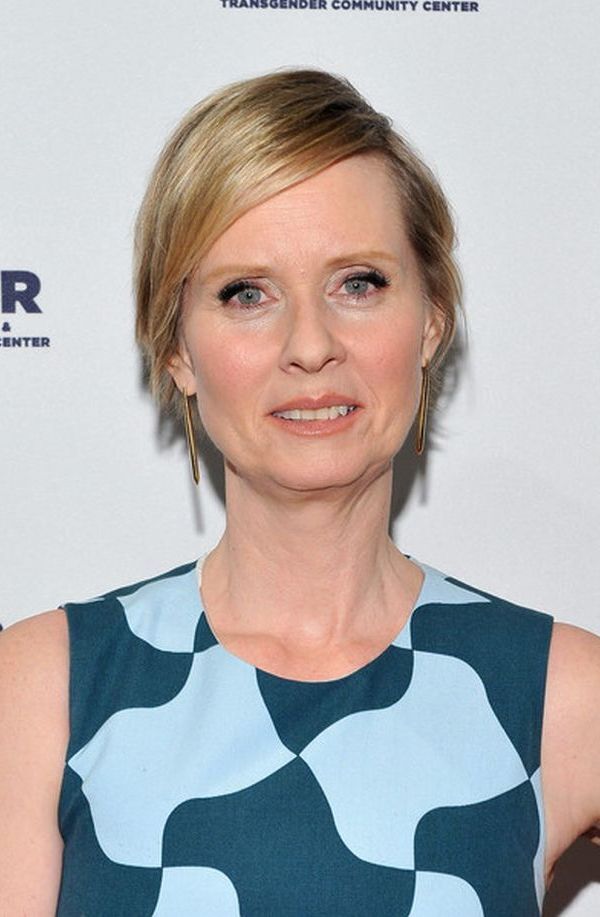 28. Layered Razor Cut for Over 50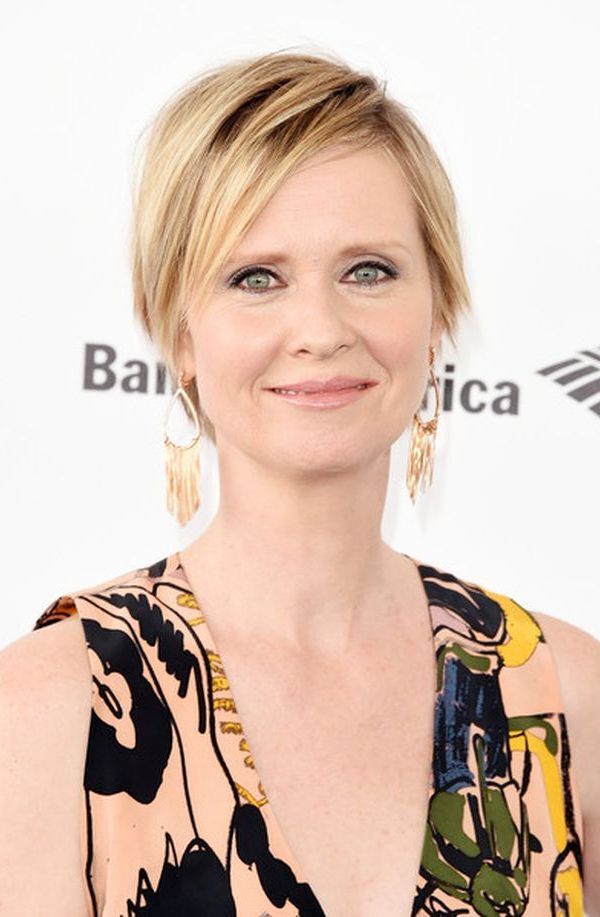 29. Graduated Bob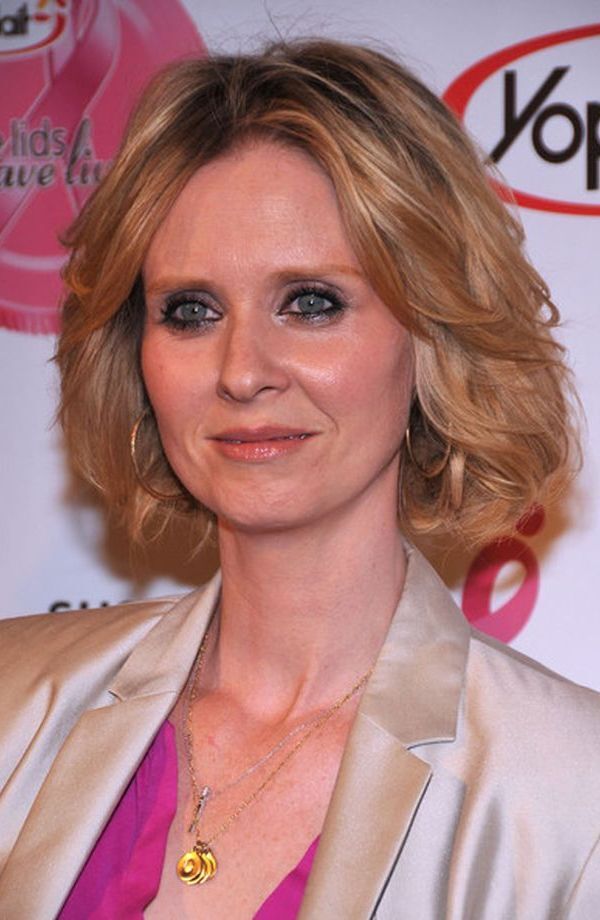 Coming up next, more spectacular short hairstyles for women over 50!